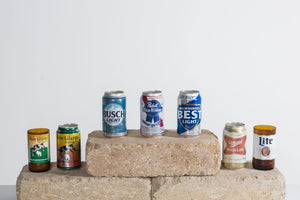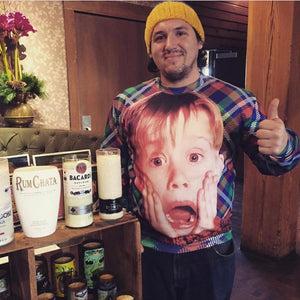 Owner Mike Bate
Hello and thank you for exploring LIT MKE,
I started my small business in 2015 when I was a bartender/server and out of my primary frustration of seeing so many bottles and cans being thrown into the garbage. I knew there was something I could do to reduce the impact all of these bottles and cans had on the environment. I decided to act.
I noticed that so many of these containers were works of art. So I wanted to think of something that kept the beauty of the bottle, but would provide some purpose that people would want. I decided that I would try my hand at making candles. I was able to develop a method to make the transformation from trash to treasure. I am constantly developing my craft and researching new ways to reduce the environmental impact of the candles.
To stay true to my mission of contributing to an environmentally conscious lifestyle, LIT MKE candles uses a premium blend of soy and coconut waxes with 100% cotton wicks. I am always looking to improve the qualities of the candles and experiment with Each candle is carefully crafted by hand, locally in Milwaukee by myself. As the business continues to grow, I am excited to provide more opportunities for the community.
The community has also been very supportive of the mission. Please take a look at my regular supporters page and consider giving those businesses your patronage.
Thank you all for your support, business, and efforts in improving our planet for years to come.
Cheers~Mike Bate